2023 Carmine Caruso Competition Application Deadline Extended to June 15, 2023
The world's most prestigious competition for jazz trumpeters comes for the first time in Europe to Belgium at Namur Concert Hall, le Grand Manège. 
Carmine Caruso was one of the world's greatest brass teachers. It is to this man and his work that the 2023 Carmine Caruso International Jazz Trumpet Solo Competition is dedicated. All of Saturday's events are open to the public and will be held at Namur Concert Hall, Le Grand Manège, Rue Rogier 82, 5000 Namur, Belgium, on October 21st, 2023. 
First Prize $10,000 US
Second Prize $5,000 US 
Sponsored by the International Trumpet Guild and the Herb Alpert Foundation.  CLICK HERE for more information.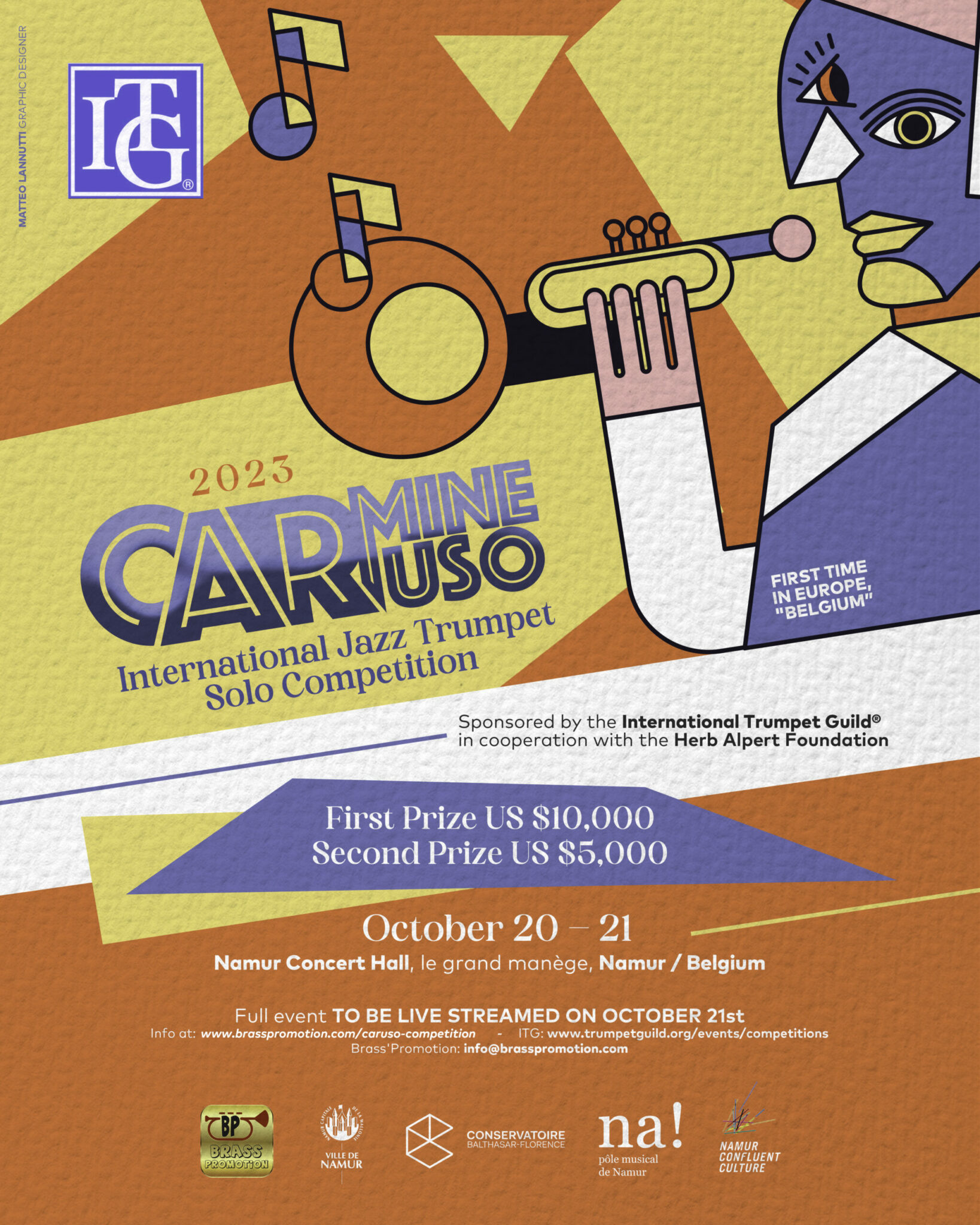 Carmine Caruso was a renowned trumpet player, teacher, and author. Born in New York City in 1948, Caruso began playing the trumpet at a young age and quickly developed a passion for music. He studied at the Manhattan School of Music and later at the Juilliard School, where he earned a degree in trumpet performance.  Caruso was also known for his dedication to advancing the trumpet. He invented the 'Caruso Tuning Device' and developed the 'Caruso Embouchure Method', which are both widely used by trumpet players today. He passed away in 1993 but his legacy continues to inspire and influence trumpet players around the world. Carmine Caruso was not just a trumpet player but also, a teacher, an innovator, a mentor and an author. He dedicated his life to music and to helping others to improve their skills, and his influence can still be felt today.