Ohio ITG Affiliate Chapter Conference
The Ohio Chapter of International Trumpet Guild held a state conference at Ohio University, Athens, on Saturday, November 6, 2021, featuring guest artists Vincent and Gabriel DiMartino. 
The DiMartinos performed a joint recital, plus each presented a master class.  Trumpet ensembles from Capital University, University of Dayton, Bowling Green State University, Ball State University, and Ohio University performed on the opening Festival Trumpets concert; almost 100 attendees participated.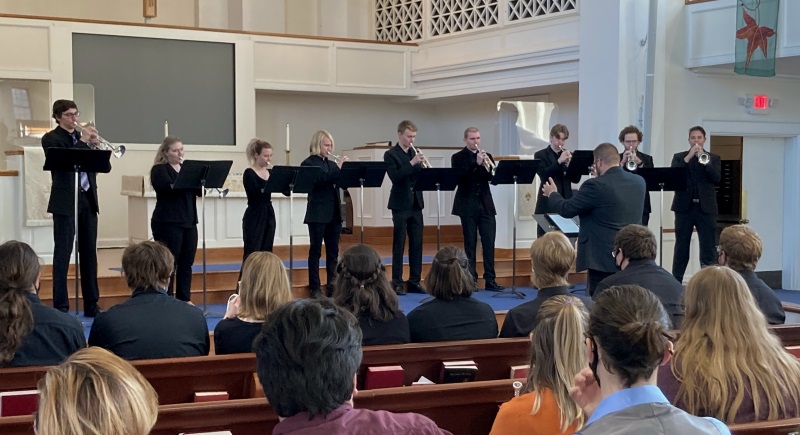 Capital University Trumpet Ensemble, Lance Witty, director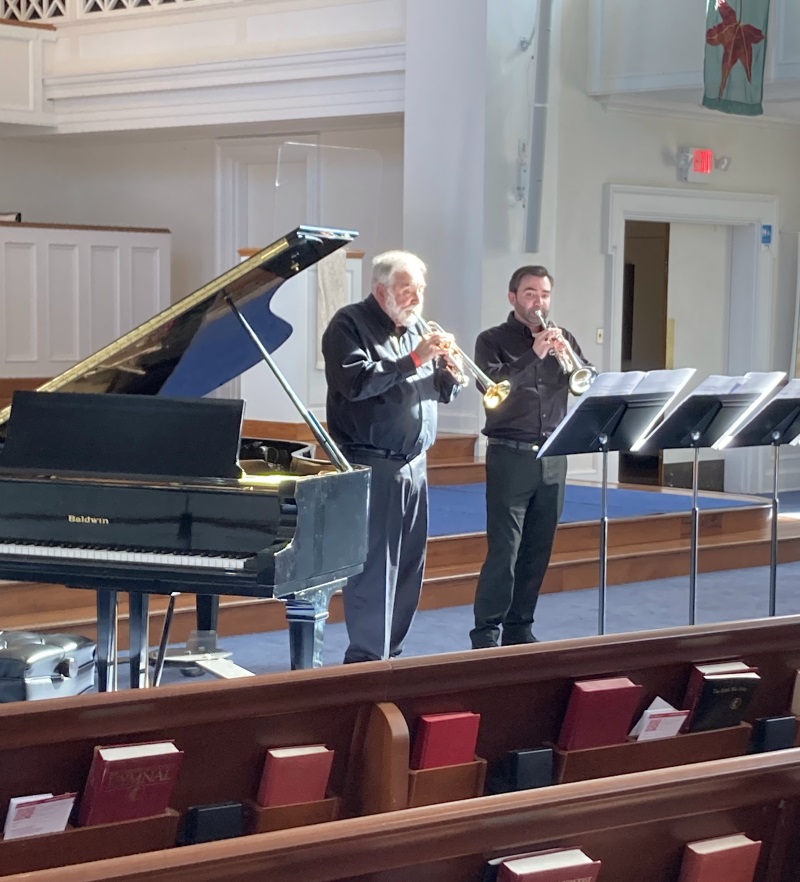 Vince & Gabriel DiMartino perform Calls and Echoes by Verne Reynolds
(Source: John Schlabach, Ohio University)