Position: 4th / Jazz Trumpet
Preliminary Recordings Due: March 17, 2017
Live Auditions: April 25-27, 2017
The 4th/jazz trumpet position in the Airmen of Note requires a musician who demonstrates the highest level of proficiency as a big band section player and as a soloist performing in multiple styles such as: swing, bebop, latin (straight 8th) and funk/rock. Additionally, the ability to play 2nd trumpet in a concert setting is also required.
Position: Trumpet Instrumentalist
Resume Date: April 7, 2017
Audition Date: April 24, 2017
The United States Navy Band has an immediate opening for the position of trumpet instrumentalist in the Concert/Ceremonial Band. (Starting salary is $58,308-$65,292 plus benefits.)
TRUMPET OPENINGS
TRUMPET INSTRUMENTALIST
Resume date: April 7, 2017
Audition date: April 24, 2017
Details

Published: Friday, 17 January 2014 07:22
Written by Jason Dovel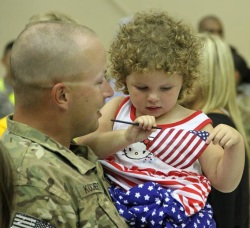 Serve the Nation with your musical talents! Be there to support our Soldiers! US Army Music is now hiring trumpet players. Benefits include full-time pay, travel, health care, dental care, and 30 days vacation with pay each year. If you would like to make your passion your profession, contact a Band Liaison today!
Erik T. Pyne
Staff Sergeant, US Army
erik.t.pyne.mil@mail.mil
6th Recruiting Brigade Band Liaison
Office: 702-639-2048
Cell: 1-877-874-4370