Tribute to Dennis Schneider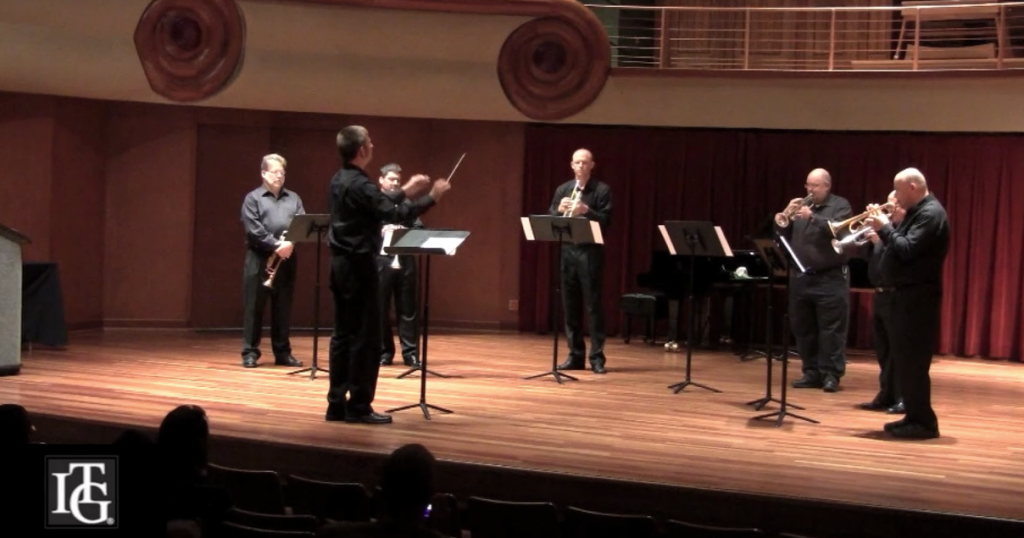 "1:30-2:20pm Trumpet Prelude: Dennis Schneider Alumni Ensemble Legacy: Welcome to the Circle (2012) Presented in honor of ITG's 2012 Award of Merit recipient Dennis Schneider, Professor Emeritus at the University of Nebraska – Lincoln. This ensemble performs on behalf of all Denny's former students, in admiration and respect for him as a mentor, musician and beautiful cat."
Click text to view the video:
Tribute to Dennis Schneider (CLICK to view)
Kelly Rossum is an international trumpet artist who has been invited to perform at multiple International Trumpet Guild Conferences, including Bangkok, Thailand and Sydney, Australia as well as repeat appearances at the Festival Of New Trumpet Music in New York, New York. A champion of new music, he has premiered compositions by Dave Douglas, Stephanie Richards, David Durst, Steven Bryant and numerous other musicians' works. He has performed everything from lead trumpet at New York's famed Birdland jazz club, to natural trumpet in Bad Säckingen, Germany. As a recording artist, Kelly has released four albums as a leader and has appeared on over 40 recordings as a sideman. His compositions, incorporating improvisational and contemporary avant-garde techniques, have been performed and recorded by numerous artists and organizations. He has provided original scores for both film and dance and has received support from the American Composers Forum and the Jerome Foundation.