Boston Symphony Orchestra trumpet section joins Yamaha artist roster
BUENA PARK, Calif.(August 11, 2016) —Yamaha Corporation of America announced the addition of the trumpet section of the Boston Symphony Orchestra (BSO) to its esteemed Yamaha Artists roster.
Principal trumpet, Thomas Rolfs, and his fellow BSO section members Benjamin Wright, Thomas Siders, and Michael Martin each selected the Yamaha Xeno Artist Model New York C trumpet (YTR-9445NYSIIYM).
Yamaha developed a unique model of the "New York" C trumpet for the BSO, utilizing the Yamaha "YM" bell taper that was developed for the BSO and its world-renowned Symphony Hall. According to Malone, the BSO trumpet players immediately embraced the new model with its distinctive bell shape and the sound it produced. A formal process ensued to adjust the instruments according to each player's preference. "Choosing a horn is a very personal decision, and it's very unusual that all four of us, as a group, came to this conclusion. We've received very positive feedback from our music director, Andris Nelsons, from other players in the orchestra and from our audiences," said Rolfs, who has performed with the BSO since 1991.
The BSO is celebrating its 135th season and is composed of distinguished musicians from around the world who perform more than 250 concerts each year. This orchestra continues to richly fulfill the vision of its founder, Henry Lee Higginson, who wanted to establish a great and permanent orchestra in Boston.
For more information, please visit http://www.yamaha.com/artists/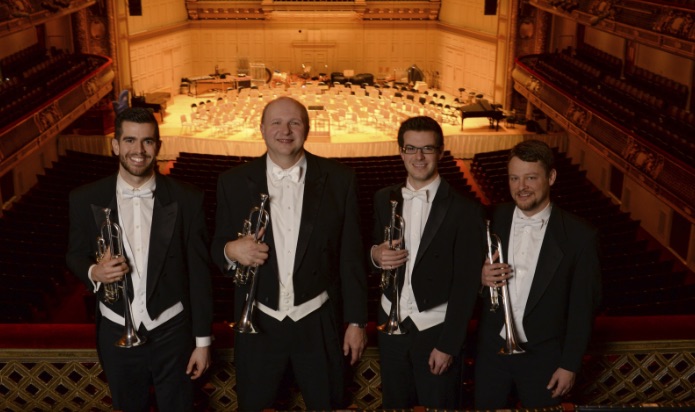 Pictured from left to right: Michael Martin, Thomas Rolfs (principal trumpet), Thomas Siders, Benjamin Wright
Source: Peter Giles, Giles Communication, Purchase, New York