Luke Spence to SUNY Potsdam
Luke Spence has been appointed to a two-year position as Visiting Assistant Professor of Trumpet at the SUNY Potsdam Crane School of Music, where he will begin his duties in Fall 2022. 
Spence enjoys a multi-faceted career as a performer, educator, and recording artist. He is second trumpet of the Washington Chamber Orchestra and a member of the award-winning chamber group Anima Brass. Praised by Fanfare Magazine for his "great artistry " and "exemplary breath control" and hailed as "a true expert in phrasing" by the National Association of College Wind & Percussion Instructors Journal, Spence's newly released debut solo album 20th Century Art Songs (available on Spotify and Apple Music) has gained critical acclaim in both instrumental and vocal communities. 
As a freelance orchestral musician, Spence has performed with ensembles including the National Philharmonic, Fairfax Symphony, Lancaster Symphony, Reading Symphony, Mid-Atlantic Symphony, Two Rivers Chamber Orchestra, Washington Opera Society, and The New Orchestra of Washington. Outside of mainstream classical music, Spence has performed with Baltimore and Washington D.C. theatre companies, toured with the Peacherine Ragtime Society Orchestra, performed on period instruments with the Washington Cornett and Sackbutt Ensemble, and premiered works by living composers with groups such as Stage Free and the District New Music Coalition. In recent years he has performed at the Kennedy Center and Lincoln Center, toured throughout the U.S., Europe, and China, and was a featured soloist with the Washington Sinfonietta. 
Spence also serves as Director of the Young Artists of America Trumpet Academy, a weeklong intensive summer program in Onley, MD. He recently served as trumpet judge chair of the inaugural Marie Speziale Mock Orchestra Competition and judge for the Susan Slaughter Solo Competition at the 2022 International Women's Brass Conference in Denton, TX. Prior to his appointment at Crane, Dr. Spence taught at both Frostburg State University and Frederick Community College in MD. Spence earned his DMA and MM at the University of Maryland where he studied with Chris Gekker and holds a BM with a minor in musicology from the Oberlin Conservatory of Music where he studied with Roy Poper and was the recipient of the 2014 James Stamp Award.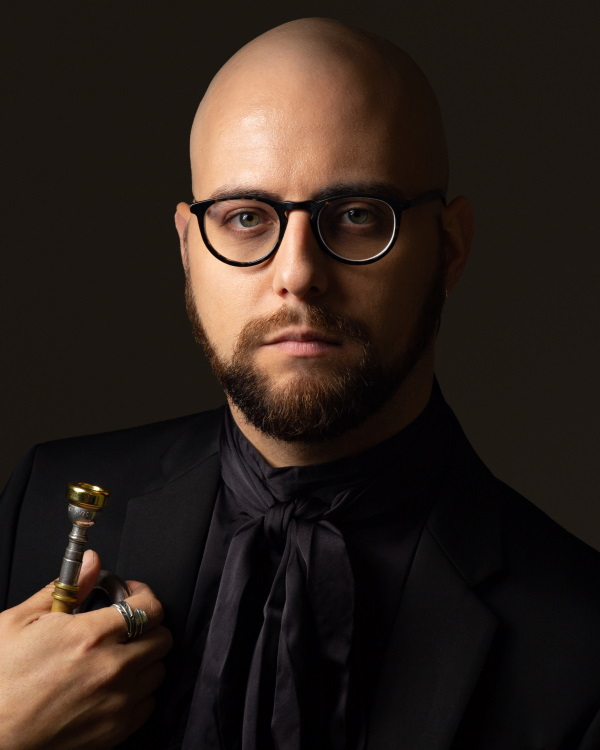 Luke Spence
(Source: Luke Spence)