In Memoriam: Ted Curson (1935-2012)
Ted Curson was a trumpeter with a career that spanned decades. He was celebrated for his work from postbop to free jazz.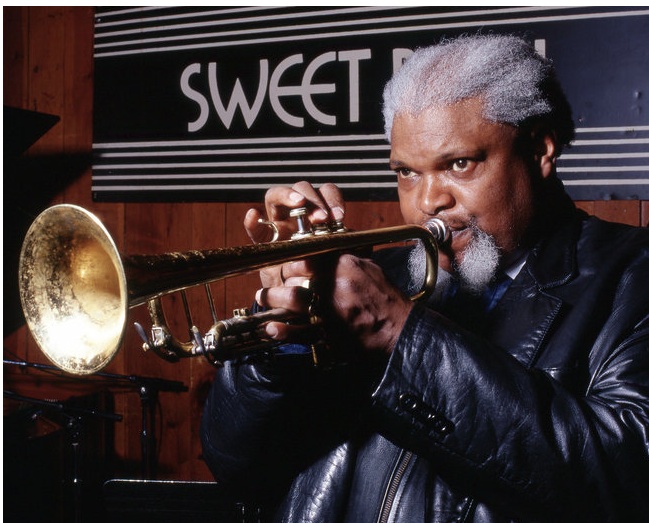 He was born in Philadelphia and educated at the Granoff Musical Conservatory and moved to New York City shortly afterward. Curson played as a leader and a sideman with Charles Mingus, Cecil Taylor, and Archie Shepp. He can be heard on Taylor's album Love for Sale (1959) and the 1960 live recording Mingus at Antibes with Charles Mingus. He was featured with jazz saxophonist Eric Dolphy, tenor saxophonist Booker Ervin, and pianist Bud Powell. Curson featured Eric Dolphy on his best-known album Tears for Dolphy, which was released after Dolphy's death at age thirty-six.
He formed a group with Barron and recorded The New Things & the Blue Thing (1965) with Atlantic Records. The same year, he was featured on Shepp, whose album Fire Music features Curson as the first soloist. Later, he contributed the soundtrack of the 1968 Pier Paolo Pasolini film Teorema although was uncredited. In 1983, he began a jam session at the Blue Note which he ran on and off for ten years. Later, he led a monthly jam session at the Trumpets Jazz Club in Montclair.
Curson was particularly beloved in Finland where he had been a fixture in the Pori Jazz Festival since its 1966 inauguration. He received a key to the city in 1998.
Curson died of natural causes.
Sources: Wilmer Wise, New York Times article, Ottowa Citizen article
Photo: Alan Nahigian