Stephen Burns to DePaul
The DePaul University School of Music is pleased to announce the appointment of Stephen Burns, trumpeter, composer, and conductor, to its faculty beginning in the Fall of 2020. He will become an integral part of the trumpet studio as well as leading liberal arts and performance courses at the School of Music in the 2020-2021 academic year.
 "We are ecstatic that this world-renowned soloist and chamber musician will be joining our artistic faculty. I also know Stephen to be deeply immersed in the philosophies of music. I am sure he will be a valuable asset to our entire DePaul community," said Ronald Caltabiano, Dean of the School of Music.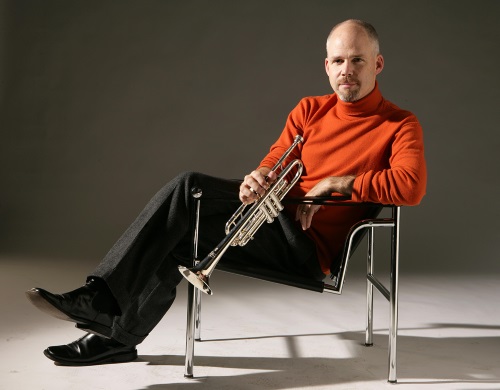 Stephen Burns (Photo Credit: Saverio Truglia)
Stephen Burns has been acclaimed on four continents for his consistently and widely varied performances encompassing recitals, orchestral appearances, chamber ensemble engagements, and innovative multi-media presentations involving video, dance theatre, and sculpture. Mr. Burns is the founder and Artistic Director of the Fulcrum Point New Music Project in Chicago.  The group's mission is to champion new art music that is influenced and inspired by popular culture, world music, literature, film, art, theatre, dance, nature, politics, and social dynamics.
Mr. Burns is a certified teacher of The Art of Practicing and Performing Beyond Fear, a visiting lecturer at Northwestern University, visiting lecturer with the Amici della Musica Firenze, Italy, and a former tenured Professor of Music at Indiana University. Mr. Burns has performed in the major concert halls of New York, Boston, Washington DC, Los Angeles, Houston, Vancouver, Hong Kong, Tokyo, Paris, and Venice. He has performed at the White House and has appeared on NBC's "Today Show" and NPR's "All Things Considered." His European tours have taken him to Italy, France, Spain, Finland, Germany, Holland, Portugal, and Switzerland for guest appearances with orchestras, as well as recitals and performances on radio and television.
Native to Wellesley, Massachusetts, Stephen Burns studied under Armando Ghitalla, Gerard Schwarz, Pierre Thibaud, and Arnold Jacobs at the Tanglewood Music Center, the Julliard School (BM/MM 1981-82), as well as in Paris and Chicago for post-graduate studies. He has won many prestigious awards including the Young Concert Artists International Auditions, Avery Fisher Career Grant, and the National Endowment for the Arts Recitalist Grant, the Naumburg Scholarship at Juilliard, "Outstanding Brass Player" at Tanglewood, the Maurice André Concours International de Paris, and the Helen Colburn Meier and Tim Meier Arts Achievement Award.
"I feel honored and excited to join the prestigious faculty at DePaul University," said Burns. "Over the past 40 years, I've been fortunate to have studied and worked with some of the greatest composers, performers, and educators from around the world. It will be a joy to share this legacy with my colleagues and students in the DePaul community."
(Source: Janice Hay)